October Half Term Holiday Care - MONSTER MAYHEM!

25-29 October 2021
We are now taking bookings for October Half Term Holiday Care 25-29 October. We have a MONSTER MAYHEM week planned with the following activities:
Monster slime making
Monster mask making
Monster pumpkins
Monster Ball - fancy dress party and disco
Little monsters - animal handling
Monster papier mache
Monster scavenger hunt
Plus lots of messy monster outdoor fun too - whatever the weather!
And of course there will be board games, sports equipment, books and other toys available through the day and children can participate in as much of the themed activities as they wish.
Places are allocated on a first come first served basis and we recommend you book as early as possible. We will be continuing with our current system of Covid safe procedures but will no longer be grouped in bubbles. Book via our online enquiry form or by emailing sharon@kidszoneonline.co.uk
---

Summer Holiday Care - HOLIDAYS, OLYMPICS and MINI BEASTS!

22 July - 18 August 2021
We are now taking bookings for Summer Holiday Care 22 July - 18 August when we have 4 weeks of themed activities for a fantastic Summer.
Weekly plans:
22-30 July – Summer holidays and Travel
Celebrating the international diversity, food and language that Kidszone children and staff bring to the provision. Plus we know many families won't have been able to go on their usual holidays so we aim to bring some holiday fun and experience to Kidszone too.
Activities will include:
Making flags of the world - choose a place we have a link with or would like to visit
Language exchange – learning how to greet each other in many different languages, children and staff are encouraged to share any languages they know and we will create a large mural of language
Sun safety – do some sun experiments and learn how to be sun safe
Passports of fun – create our own passports that get stamped when we try out a carousel of creative activities inspired by different cultures – indigenous painting, recycled bottle art (like Italian Murano glass) and sculpture, Japanese woodblock printing etc.
Global picnic – prepare food from different countries to eat for a picnic lunch in our outdoors area
Ice cool Summer snack – make our own healthy ice lollies
Fruit kebabs – create a colourful kebab from fruit from all over the world (that you can buy in Withington!)
Pizza workshop – working with a local pizza restaurant we will make dough, create our own 'international pizzas' and name them, cook them and eat them for lunch.
2 – 6 August – Olympic Spirit
Because the Tokyo Olympics are running during this week we wanted to have our own Olympic week combining sports and healthy eating.
Activities will include:
Trip to Longford Park Athletics Track, Chorlton – the home of Trafford Athletics Club we will put on our own mini Olympics
Range of outdoor sports activities across the week – javelin (foam ones), beach volleyball (using beach balls), standing long jump, pairs horse jumping (we create our own fences and course)
Sports coach visit to Kidszone – hire local sports coach to do a multi sports session at the Scout Hut, tailored to different ages, warm up, skills coaching, team games and warm down.
Snacks – we will theme the snacks to the Olympics too taking inspiration from Olympic athletes and sporting heroes' favourite foods and recipes (e.g. Dina Asher-Smith, track athlete and Marcus Rashford, footballer)
9-18 August - Minibeasts and the Environment
Bringing natural history and science investigation to Kidszone and linking it to food, growing our own and bees and bugs in the garden.
Activities will include:
Life cycles of butterflies – recreate the stages in paint, clay or collage
Minibeast workshop – animal handling session with a bug handling roadshow
Bees and food – series of activities to help children find out why bees are important and how they help us grow fruit and vegetables
Trip to RHS Bridgewater, Salford – see the wonderful new gardens and learn about growing our own fruit and veg and see the bees in action
Make our own wormery and bug hotels
Go on a bug hunt around our garden and create a display of what was found
Herb identification using the herbs grown in our front garden
Make herb bread using the herbs and eat for our snack
Minibeast Menus – Can you design a minibeast inspired dish?
Then on a subsequent day we make the recipes and photograph them – and create our own Minibeast cookbook to share with families in print and online
And of course there will be board games, sports equipment, books and other toys available through the day and children can participate in as much of the themed activities as they wish.
Places are limited due to bubble groupings so we recommend you book as early as possible. We will be continuing with our current system of Covid safe procedures and bubbles will be based on a consistent group across each week. Priority will be given to bookings of 3 days or more. Book via our online enquiry form or by emailing This email address is being protected from spambots. You need JavaScript enabled to view it.
---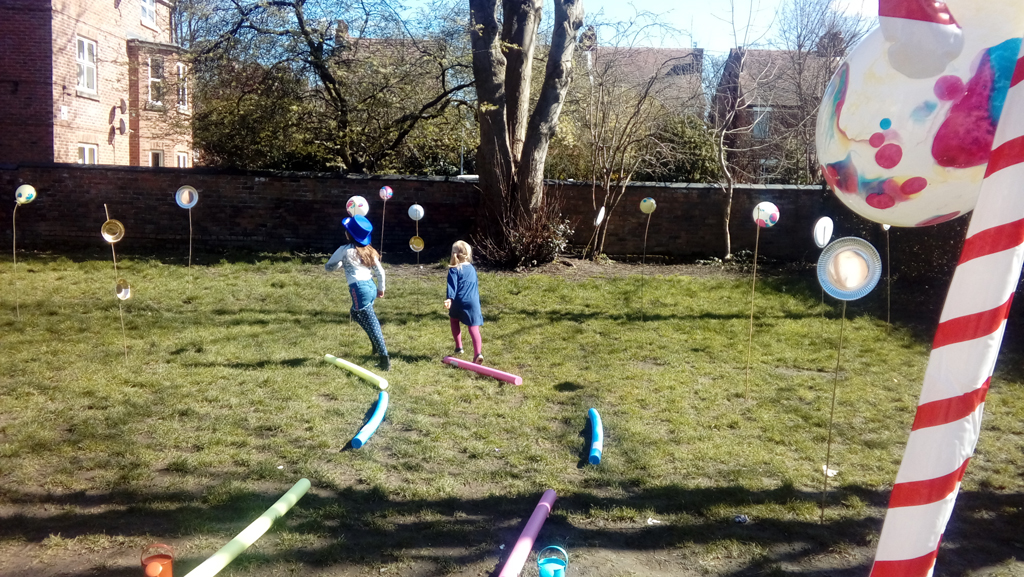 Summer Half Term Holiday Care - Creative Challenge Week

1 - 4 June 2021
We are now taking bookings for Summer Half Term Holiday Care 1-4 June when we have an amazing 4 days of Creative Challenges to take on!
Day by day plan:
Tues 1 June - Create a marble maze, take the chopstick challenge, bubble fun and team relay races involving carrying the most coloured water from A to B.
Weds 2 June - Self portrait painting and biscuit decorating plus origami challenges and large scale art project.
Thurs 3 June - Lego robotics workshop from Junior STEM taking place across the day and we will have a boat design, build and test challenge. Plus we will have a 'guess whats in the box' challenge
Fri 4 June - Geometric patterns with Hama beads, pioneering towers (spaghetti and marshmallows) team challenge, create an obstacle course then test teams over it plus a memory challenge game.
And of course there will be board games, sports equipment, books and other toys available through the day and children can participate in as much of the themed activities as they wish.
Places are limited due to bubble groupings so we recommend you book as early as possible. Priority will be given to bookings of 2 days or more. Book via our online enquiry form or by emailing This email address is being protected from spambots. You need JavaScript enabled to view it.
---

Easter Holiday Care

6 - 16 April 2021
Here's what we did over Easter this year.....
Week 1 - Easter Week 6-9 April
During this week we had an Easter Theme for the activities making sun catchers, Easter bonnets, giant floor egg art, yarn and balloon easter eggs plus lots of edible creations with fun and nutritious food activity. Outdoors we had an easter egg hunt, relay races (including egg and spoon of course!) and other challenges involving balancing, jumping and catching to get everyone moving about.
The highlight of the week is on Wednesday afternoon was a special Silent Easter Disco from Our Kids Social who specialise in group activities for children. We ran a very successful Covid safe Silent Disco in October half term and the children absolutely loved it so we thought we'd repeat it. The children had dancing challenges to do and great music to accompany. All headsets were sanitised before and after use and each child got their own labelled one for the disco.
Week 2 – Nature 12-16 April
The second week had a Nature theme as spring is definitely in the air. We had lots of animal and plant based craft activities such as making our own soap with dried flowers, making animal footprints in clay, plant pot decorating, leaf and cyanotype printing (sun printing on blue paper) and again we had food and nutrition activity such as fruit kebabs and vegetable muffins to make and bake. Outdoors we went bug hunting and bird spotting and did some leaf identification. We made dens in our outdoor area, went on a scavenger hunt and met 'Hammo' the Withington Walls artist at the Scout Hut as the front of the hut was being painted as part of the Withington Walls project. We got to ask Hammo questions and he was very friendly.
As our special activity for the week we had a yoga expert visiting us to run animal themed yoga sessions with the children. We've run yoga workshops before and they have been very popular – it helps the children to be active and calm at the same time! And of course we followed Covid safety guidance.
We played lots of our games outdoors and we had gazebos in case of rain so the fun could continue outdoors. But even though we had a theme for the week, children could choose how much of the themed activities they joined in with and throughout each day there were toys, books, board games and lots of outdoor play equipment available. We split the indoor hall into two so we could have continuous separate safe spaces for the children and any shared equipment was cleaned before each use.
---

October Half Term Holiday Care - Tricks and Treats
26 - 29 October 2020
For October Half Term holiday care we had a theme of 'Tricks and Treats' to capture the excitement and fun of Halloween but in a Covid safe way of course.
We invited 'Our Kids Social' to come and host a Halloween Silent Disco (one for each bubble) and we had a week of Halloween inspired crafts, games, edible creations.
Activity plan for the week:
Mon 26th Oct – In the morning we did pumpkin carving and played pin the tail on the cat and in the afternoon created balloon ghosts and had balloon races and guess the creepy voice game.
Tues 27th Oct – Halloween potato printing and a scavenger hunt outdoors for the morning and later we undertook science experiments and made our own potions. We also had 'Dress the mummy' game outdoors.
Weds 28th Oct – We made chocolate crispy cakes and played Zombie tig in the morning. In the afternoon we played 'whats inside the box' with some Halloween surprises…We also played a blindfold obstacle course (each child had their own blindfold). And we created and told our own spooky stories in outdoors drama to end the day.
Thurs 29th Oct – Edible food art with our Halloween fruit salads and mask making in the morning. Then we had our Halloween Silent Disco in the afternoon from Our Kids Social https://ourkids.social where each bubble will had a 45 minute silent disco with challenges and games played through their own set of headphones. Outdoors we went on a pumpkin hunt and played Halloween charades.
We also decorated the hall and played lots of our games outdoors and we used our gazebos in case of rain so the fun could continue outdoors. Even though we have a theme for the week, children could choose how much of the themed activities they joined in with and there were toys, books, board games and lots of outdoor play equipment available. We split the indoor hall into two so we could have continuous separate safe spaces for the children and any shared equipment was cleaned before each use.
---

February Half Term 2020 Holiday Care - 'Its an Emergency' Week
What we did each day:
Monday - In the morning we created our own Emergency Room in our role play area using materials, paints, props and costumes using only the children's imagination and this was available all week to play in and create emergency scenes and responses. In the afternoon we made fake wounds and injuries and had fun and discovery in working out what was wrong with our friends and how to treat them! Outdoors we put our investigating heads on to solve the clues and find the missing loot...
Tuesday – In the morning three Police Officers from Withington came and visited us and the children asked them all sorts of questions and found out all about their job. In the afternoon we learned about fingerprinting and had outdoors rescue scenarios and challenges to undertake.
Wednesday – In the morning we learned how to make emergency phone calls and outdoors there was an 'Emergency Obstacle Course' to tackle. In the afternoon Mini First Aid visited us and ran three First Aid for Children workshops specially designed for each age range. The children loved this and learned many useful first aid skills to use at home. Everyone got a certificate to take home too!
Thursday - Using junk modelling, in the morning we will made our own emergency scenes and played Emergency rounders outdoors. In the afternoon we turned detective and created and solved our own crime scenes - outdoors we had fire and water challenges (all safe!) but lots of fun.
Friday – We visited Withington Fire Station in the morning for a chance to look round, ask questions and meet members of the Fire Crew. We had a very interesting time 'best ever trip to the Fire Station' according to the chidlren. The Firemen were so friendly that the Kidszone children made them a cake to say thank you. In the afternoon we did some baking (a Kidszone favourite whatever the theme) and outdoors we had some fun Emergency Relays - did the Firefighters beat the Paramedics or did the Police win?
---

October Holiday Care - Magic Week
28 October - 1 November 2019
We had a fantastic week of magic for October holiday care featuring Magic Philip our favourite Magician back as the highlight. The children really enjoyed his magic show - and they took part in lots of tricks, skills and illusions to challenge and entertain them throughout the week. Many of the children made magic capes and top hats in our costume design session too. We have lots of budding designers and costume makers!

Next up is Feb half term holiday care 17-21 Feb 2020 - and we are delighted to reveal it will be EMERGENCY SERVICES week....calling all budding doctors, firefighters, paramedics and police officers...come and have fun, make new friends and learn really valuable skills too.
---


Summer Holiday Care - Five Fantastic Weeks of Summer!
22 July -23 August 2019
Week 1 (22-26 July)
DRAMA – Footlights theatre visited us to deliver an Aladdin themed drama workshop, we visited the cinema, plus we created our own outdoor theatre and built some amazing props and costumes.
Week 2 (29 July - 2 Aug)
SPORTS FUN – We booked the athletics track at Longford Park Stretford for an afternoon of running, jumping and throwing. Plus we made our own trophies, had our own Zumba class, designed our own sports kits and baked healthy energy snacks and made smoothies.
Week 3 (5-9 Aug)
BUILD IT – We had an amazing full day of Lego Robotics Workshops from Junior STEM where the children built Lego robots and had a go at writing code to make them move and carry out simple tasks. During the week there were also woodworking sessions, construction challenges, den building plus baking and a trip to the park.
Week 4 (12-16 Aug)
REALLY WILD – We had an exotic animal handling session and visited Knowsley Safari Park for a full day trip. We used papier mache to make animal models, make Tiger cakes and had animal face painting.
Week 5 (19-23 Aug)
UNDER the SEA – We visited Blue Planet Aquarium plus we made keyrings, stained glass art and baked flapjacks and we ended the week with a party day with dressing up and a bouncy castle all afternoon.
What a summer it has been!
---

May Half Term Holiday Care - Challenge Week
28-31 May 2019
We had four days of fun, bizarre, wacky and even crocky challenges for May half term. We made towers out of spaghetti and marshmallows, escaped from our 'escape room', took part in all sorts of obstacle courses outside and had a full day trip out to the fantastic Crocky Trail near Chester, with activities for all ages.
Day by day plan:
Tuesday - We created our own 'escape room' that teams took it in turns to enter and try to crack the codes, find the clues, unlock the padlocks and solve the challenge before the time ran out. In the afternoon we took the 'marshmallow challenge' and tried to build the highest tower using only spaghetti and marshmallows. Outside we had the ice challenge and fun races.
Wednesday – Baking challenge in the morning then lots of fun paper games and challenges such as fit through the paper, how many people can we squeeze on a piece of paper and of course paper folding challenges with the art of origami. Outdoors we had an obstable course time challenge and coloured water relay races - the aim was not to spill your coloured water and fill your tub.
Thursday - We went on a full day trip to the amazing and award winning Crocky Trail near Chester. We had a coach to take us to the trail and spend the day going round the trail and having a go on the roundabouts, slides, barrels, swings and all sorts of fun outdoors rides.
Friday – Day full of sensory challenges involving messy, gloopy and strange textures. We had a music/TV/film theme quiz for the children with prizes. We had balancing challenges outdoors and do the paper aeroplane challenge involving whose can go the longest and who can glide through the hoop.
Roll on Summer!
---

Easter Half Term Holiday Care - The Greatest Show Week
8-12 April 2019
Early booking discount of 10% if you book by 25 March 2019.
We had a week of circus, performance, juggling, balancing and general clowining around all inspired by 'The Greatest Show' theme. On Wednesday 10 April 'The Circus House' brought a circus skills workshop to the Scout Hut. We first had Circus House visit us in 2017 during summer holiday care and both children and staff said it was the best workshop ever - so we thought we would invite them back.
Day by day plan:
Monday - We created a Circus Tent role play area with our mini big top and circus skills challenges. In the afternoon we made our own juggling balls and flaming hoops and took part in an obstacle course outdoors to test our balancing, throwing and juggling skills.
Tuesday – In the morning we had a trip to a local park to have a run around and play some team games and in the afternoon we did balloon modelling and played the ping pong challenge – trying to get our ping pong balls into the cups.
Wednesday – It was costume making in the morning including top hats, capes, feathers, and sparkle and outside we tried stilt and tub walking to see who could make the most steps. In the afternoon The Circus House visited us and ran a circus skills workshop including tumbling and object manipulation – balancing feathers and spinning plates. Plus we had football and badminton to play outdoors.
Thursday - Baking time – we made circus themed cup cakes using piping bags to decorate. Outdoors we had a tin can knock down and in the afternoon we will showed a movie and had popcorn, or children played target golf outdoors.
Friday – DIY circus train – we built a circus train using cardboard boxes, and coloured card – a great team creative activity. Outdoors we had some circus stalls – a coconut shy and wet sponge hit the target games. In the afternoon the scout hut became a stage and the children performed their own act in front of their friends. We had face painting and outside there were balancing games and juggling.
---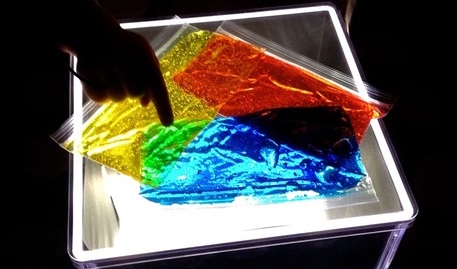 February Half Term Holiday Care - Light and Sound Week
What we did each day:
Monday
We created a Special FX studio where children created sounds and recorded them and experimented with light and reflection. In the afternoon we will made our own light boxes and played guess the animal from their x-ray plus got creative with illuminated art.
Tuesday
We had a 'Sound Treasure Hunt' where the children worked in teams to seek out the treasure using sound clues. In the afternoon artists 'Noise Orchestra' delivered an amazing workshop for the children where they turned light into digital sounds and played on a variety of noise machines.
Wednesday
Shadow Puppet Theatre time - where the children made shapes to project on our large screen plus they recorded and played sound effects to accompany - we had such a fun time making our productions. In the afternoon we had a first for Kidszone - 'Noisy Baking' which mixed our favourite food sounds with sweet treats made by the children. Not just the taste but the sounds of the kitchen.
Thursday
In the morning we went off tto the park for some fresh air fun and we collected some items from nature to use in our afternoon activity. In the afternoon it was another Kidszone first - 'cyanotype' (blueprinting). Using leaves and shapes from nature we used the special light sensitive cyanotype paper to make beautiful blue prints and created our own gallery for parents to view and children took home their very own blueprint.
Friday
We had fund with Glow in the Dark Hama Bead art plus played with the Kidszone drums and then in the afternoon we ended the week with a disco combining all of our light and sound creations made over the week.
---
October Holiday Care - Time Travel and Space Exploration
We had a packed week of time travel inspired and space exploration themed activities for the children to enjoy at Kidszone October Holiday Care.
Monday
We created our own time travelling space ship in our role play area and created our own space and time travel adventures, made space helmets and outdoor dens, plus alien goo!
Tuesday
Designed our own new planets using junk modelling, went on an alien egg hunt outside, made jet packs using plastic bottles and had space ship themed races.
Wednesday
Movie making day where we made our own salt dough characters, scenes and props in the morning to film in our stop motion animation movies in the afternoon. Plus we will had a go at walking like an alien and playing 'pass the meteor before it explodes' game… (no real explosions!)
Thursday
In the morning we made mini aliens and create sand foam, and then in the afternoon the 'Wonder Dome' - an inflatable mobile planetarium visited us for an afternoon of space exploration. The Scout Hut had never seen anything like this……it was really out of this world....
Friday
Dress like a time lord day, where the children created their own time traveller fashion, we baked time machine shortbread, played the alien abduction game, created Hama bead space art and played alien tig outside.
---

Summer Holiday Care - Mad, Wild, Fun and Medieval!
We had four weeks of fun this summer:
Week 1 - Mad Hatters
Inspired by Alice In Wonderland this week was packed full of weird and wonderful games, activities and of course a tea party. We had a children's yoga session inspired by Alice's adventures and delivered by Sara Lucarelli of Yogi Life who is a children's yoga expert. And we visited Tatton Park and their maze and had a great time seeing who could find their way out.
Week 2 - Wild Things
Wild Things was our theme for the week and we had animal handling including spiders, snakes and lizards plus Wise Owl birds of prey team visited us and the children got to hold real owls, hawks and kestrels and see them fly off and come back to land on their hand.
Week 3 - Comedy
In Comedy week we had a improvised comedy workshop with ComedySportz ,we learned joke writing skills and will created some crazy fun games and had some general clowining around - all in the name of comedy.
Week 4 - Knights and Castles
This week we visited Beeston Castle, created thrones for king and queen in our role play area, lots of medieval dressing up, crafts and had a bouncy castle to end the summer!
---
May Half Term Holiday Care - Master Chef Week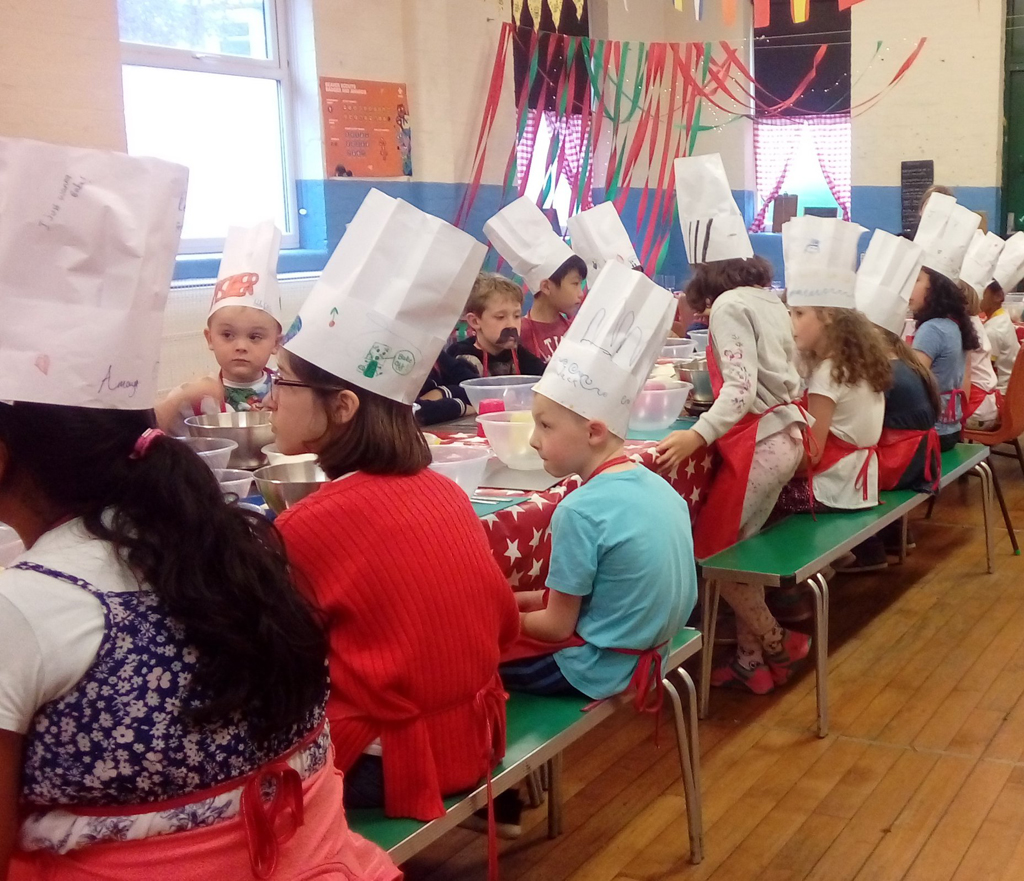 As the children absolutely love cooking, we decided to have a 'Master Chef' week inspired by cookery and ingredients, with a cooking activity every day.
Here was our daily menu:
Tuesday - We created our own Italian restaurant and kitchen role play area and played 'set the table' team games and had fun outside with popcorn relays. In the afternoon we baked vegetarian muffins and played some food based fun and games outdoors to get us running around such as the pea and (paper) straw game.
Wednesday - We had a taste test challenge where everyone got to be challengers and testers and we painted with food to create some amazing art. Outdoors we played 'what's the food?' by feeling the shape of items in the sack and in the afternoon the children took part in a cookery workshop specially designed for Kidszone and run by Sarah from 'Cook Stars' where the children made their own sweet bake from scratch and will made an edible necklace too.
Thursday - Handmade pasta making in the morning with our very own Luciana and then we moved on to making rice sculptures outside. In the afternoon we went on a picnic to the park, and played team games.
Friday - It was Bake Off day with a carrot cake challenge. We designed and made carrot cakes and then decorated them in the afternoon using icing and piping bags. We also learned how to fold napkins into many different shapes and played a fruit salad circle game and took part in the balance challenge (involving food of course!).
---
Easter Holiday Care

Easter Week 1 - Chocolate Week
- We found out about the history of chocolate through fun Aztec activities
- Created our own chocolate shop
- Made a Willy Wonka inspired garden
- Went on a golden ticket hunt
- Created our own chocolate treats at a chocolate workshop, delivered by chocolate experts!

Easter Week 2 - Elements of Nature
- This was a week full of messy play and fun investigation
- We made our own kites and flew them
- Built a mini water park
- Created fire inspired art
- Got muddy with soil experiments
- Went on a trip to the Museum of Science and Industry
---
Ahoy there!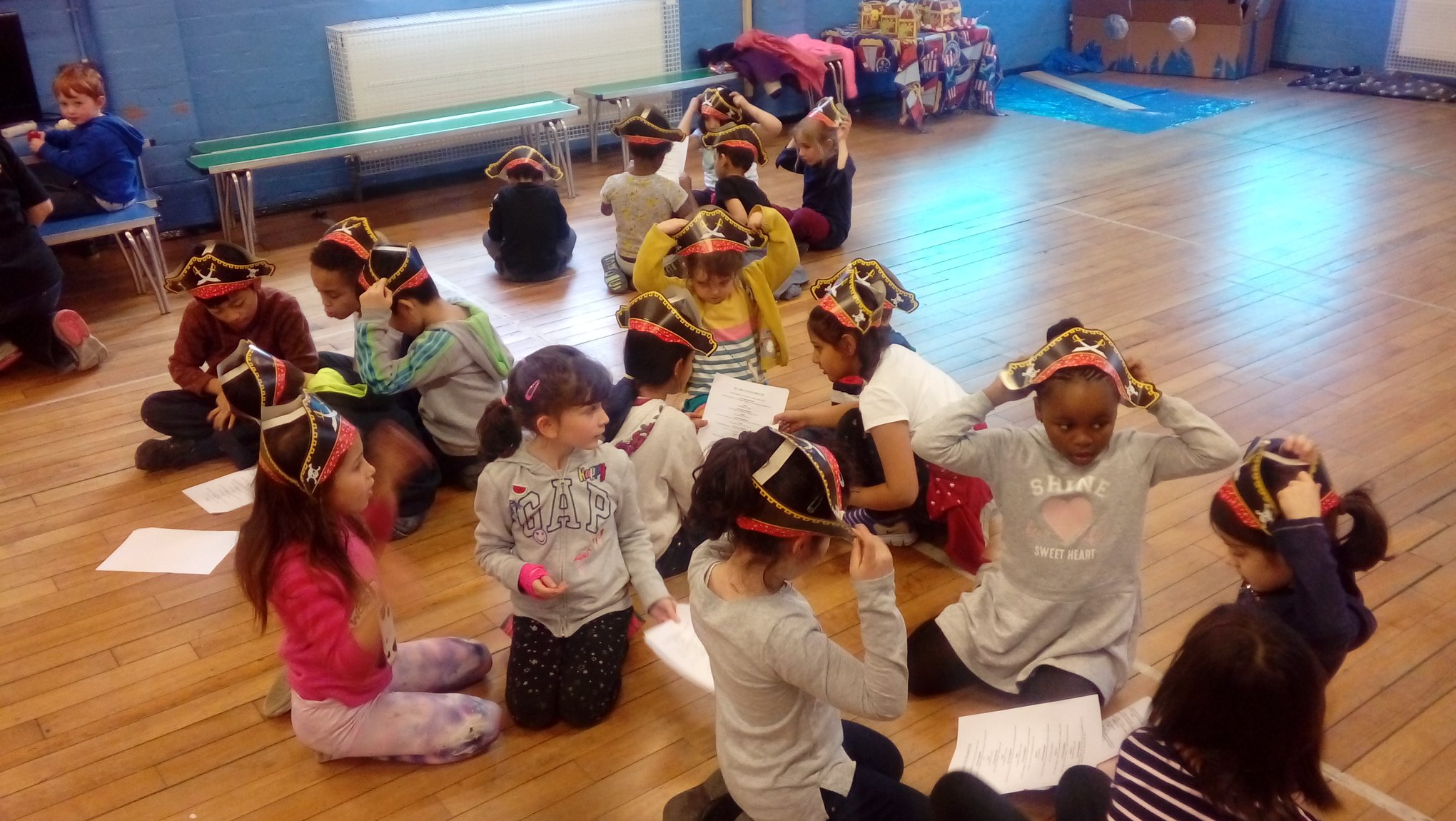 It was Pirate week in February half term at Kidszone holiday care and we had an action packed week of swashbuckling adventures!
Monday - We built a pirate ship inside the scout hut and had a go at walking the plank, plus we made our own parrots to take home.
Tuesday - We went on a trip to Tenpin bowling alley at Parrs Wood entertainment centre and in the afternoon we created skull and crossbone crafts.
Wednesday - The Great Pirate Bake Off! We baked pirate themed biscuits and decorated them, plus we had a cannon ball tossing game outside and more walking the plank fun...
Thursday - We made amazing shrinking pirate themed key rings and after lunch the fantastic Footlights Theatre came in and ran a fun pirate workshop where the children acted out a pirate story as mermaids, pirates and captains - it was so much fun and everyone played a part.
Friday - We made telescopes to take home and we had a treasure hunt - using map reading skills to help us find the hidden treasure.
For pictures see our Facebook page.